Salman Khan not only makes headlines for his box office superhit films but he has often been in news for his controversial remarks, intentional or unintentional. Whether a good boy or bad boy you just can't ignore the fact that wherever Salman goes controversies follows; the latest being ban on Pakistani actors in Hindi film industry following the attack on Indian soldiers.
At a press conference in Delhi, Salman said that the artistes are not terrorists as they come to India with valid visa.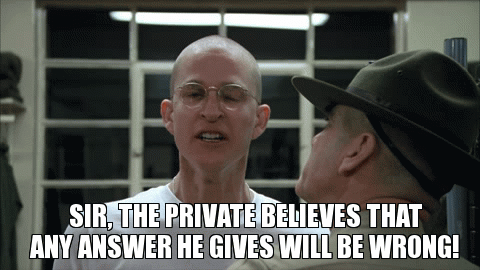 "Terrorists and artistes are different. Do you think there is no difference between an actor and a terrorist? Actors come here with a proper visa granted by government. They have a proper work permit."
Decoding Salman in simple words.
What he meant is that Pakistani artistes are able to work here only after they get visa which they acquire from the government. If someone is coming to our country for work with legal documentation, it's their right to perform their duties. When they have the permit and official papers given by the government, how can someone come and say you can't work here. It is that simple.
No visa no work!
Isn't it?
Unlike going with the herd, where everyone is giving diplomatic answers he had a point of view and he shared it without any inhibitions. When most of the people are avoiding to comment and a few are trying to be politically correct on the issue, Salman Khan has come up with a straight forward comment. He is not enforcing his statement on anyone, it is how he looks at things. He did not specifically question the move of Bollywood to ban Pakistanis from working in films being made in India.
ALSO READ: Shiv Sena asks Salman Khan to migrate to Pakistan
He has also supported the surgical attack, saying, "Terrorists the na? Proper action tha. Ideally it should have been a situation of peace between the two countries. Every action has a reaction and what happened now was our reaction. In this stage, I think it would be better if we stay with a peace and spread love across the border. I think our action was proper because they were terrorists."
If there is no peace between the two countries, both the armies and civilians will bear the brunt. Ideally there should be peace between the two countries is what he meant. No one wants war, this is what he wants to convey.
ALSO READ: Salman Khan supports Pakistani actors
According to me, he did make sense in what he said but he is facing the backlash because may be the timing wasn't right; given the political tension between the two countries. Since there is so much anti-Pakistan going on, anyone who would even show a slightest favour towards them will be taken in the wrong way.
It is not that Salman has overnight started talking about peace between the countries, he has been doing this right from the beginning. Irrespective of the political tension, Salman has always been on the side of humanity.
For instance: Salman went ahead and pleaded both the Indian and Pakistani government to let Geeta (a deaf-mute Indian girl who was stranded in Pakistan for 15 years) come back and meet her parents.
During the promotion of  Bajrangi Bhaijaan, in one of his interviews he said, "People across borders are same. It's the terrorists who are making things worst."
I think Salman Khan is a true 'Being Human'. He stands by his words. He doesn't say things in the name of religion but in the name of humanity.
At the same time MNS puts a question to Salman Khan, "Who'll guard borders? Salman Khan? Filmstars should understand the sentiments of the people under the current circumstances. People are very angry and actors like Salman Khan should respect them. Bollywood is not bigger than the country."
I believe people want a permanent board outside Salman's house which says 'SORRY', FOR PAST, PRESENT AND FUTURE!'  
(GIF Courtesy: Imgflip & Giphy)