Disney' magic carpet is no longer flying solo. The studio and Aladdin director Guy Ritchie were quick to launch a global casting call in March to find the right kind of stars for the musical based on the hit 1992 animated film. The story of a street kid who teams with a genie to woo Princess Jasmine is all set to be made but unfortunately, there is a glitch as the production team is struggling to bring an appropriate cast on board.
Contrary to the debate of Hollywood's infuriating bus of casting Hollywood actors to represent diverse ethnic backgrounds, Disney, Ritchie and casting director Randi Hiller brought on casting directors around the world, to set upon a massive global search. From London to Egypt to Abu Dhabi and finally to India, nearly 2,000 actors and actresses have read and auditioned for the lead roles of Jasmine and Aladdin. And in their quest to avoid misrepresenting the ethnicity, the team is looking for someone who would play an authentic Aladdin.
And while the noble gesture continues, they have already tested and been done with high profile actors Dev Patel and Riz Ahmed, Disney was unsure of how to do justice to the role of Aladdin and they seem to have run out of high-profile brown guys. This has only delayed the production by at least a month.
Casting Jasmine, on the other hand, has turned out to be a tad bit easier. It has been rumoured that it has been narrowed down to the Power Rangers actor Naomi Scott or Indian actor Tara Sutaria. However, they can't seem to lock down Jasmine without knowing whom she is going to be romancing on the screen without testing her alongside Aladdin, to ensure the chemistry is in place.
And ofcourse, Twitter was quick to respond with suggestions, especially ones flooding from India and the sub-continent who suggested Hrithik Roshan, Tiger Shroff, Shahid Kapoor and even pushed the case for Dev Patel and Priyanka Chopra for the role of Jasmine.
if the film industry can actively seekout middle eastern actors to portray terrorists it shouldn't be this difficult finding one for aladdin https://t.co/T5PujUa1Au

— Simra (@simplysimra) July 11, 2017
.@iHrithik needs to be Aladdin, jasmine should be Aishwarya Rai, genie should be @SrBachchan

Thank my vision later @Disney __ pic.twitter.com/yoTuVDH6WQ

— _________ (@rswankk) July 11, 2017
Why do people get so mad when Arab people say Aladdin shouldn't be played by an Indian actor like hey uh they're not interchangeable

— Charli (@JukeboxCharleh) July 11, 2017
Aladdin's FIRST song on the soundtrack is called "ARABIAN nights" why are y'all confused on where it's set and who to cast pic.twitter.com/ciMGe2680g

— jess (@korrriandr) July 11, 2017
Priyanka Chopra should play as Jasmine in Aladdin idc what anyone says pic.twitter.com/bySwZYjMR6

— _ (@Zahraariaydee) July 11, 2017
Y'all are sleeping on Avan Jogia and Jade Thrilwall for Aladdin. THEY BOTH CAN SING AND LOOK SIMILAR TO THE CHARACTERS AND CAN ACT pic.twitter.com/l78ef0dZwB

— MC (@mariahnmichael) July 11, 2017
Disney: "We can't cast Aladdin"
Zayn: *Is amazing singer, and looks like Aladdin's twin*
Disney:…….
Zayn:_ pic.twitter.com/oNtMXLSNzo

— Anna_ (@Anna32516) July 11, 2017
Aren't they all Indian? I guess they're having trouble finding an Arab actor cause Aladdin is… Arab not Indian https://t.co/1grA8Dcz37

— _ (@seIenasbieber) July 11, 2017
Also Read: Apparently that viral blue-eyed chaiwala turned model is not Pakistani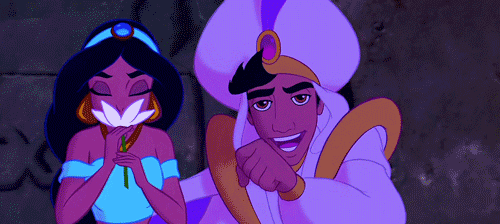 Meanwhile, Disney Studio has instead decided to look for other roles by trying to rope in bigger names to play supporting roles like Jafar. They have already locked down on Will Smith to play the role of the Genie, but the search for Aladdin is still in progress. To be fair they are only trying to do the right thing in this hyper-conscious world of a contemporary audience with humungous expectations and don't want to screw their chance of getting the formula right. However, the situation brings light to the absolute lack of actors with Middle Eastern or Asian backgrounds in the projects in the Hollywood pipeline. The original casting call for Disney had specified a July beginning for the productions to kick off but unfortunately, the flight of the magical carpet stands delayed.
For more interesting content, visit YouTube.com/InUthdotcom