The Uttar Pradesh Traffic Police devised a new strategy to tackle violators in Moradabad. On Monday, those who were caught flouting traffic rules were not fined, instead Police honoured them with garland and asked them to take a vow not to violate traffic rules again, reports ANI. Police recently launched 'Traffic awareness week' to sensitise the common man of consequences of traffic rules violation. Under the campaign, policemen are stopping people who are not wearing helmets or seatbelts and thereafter they show the traffic violator videos of road accidents and ask the violators to observe traffic laws, Financial Express reports.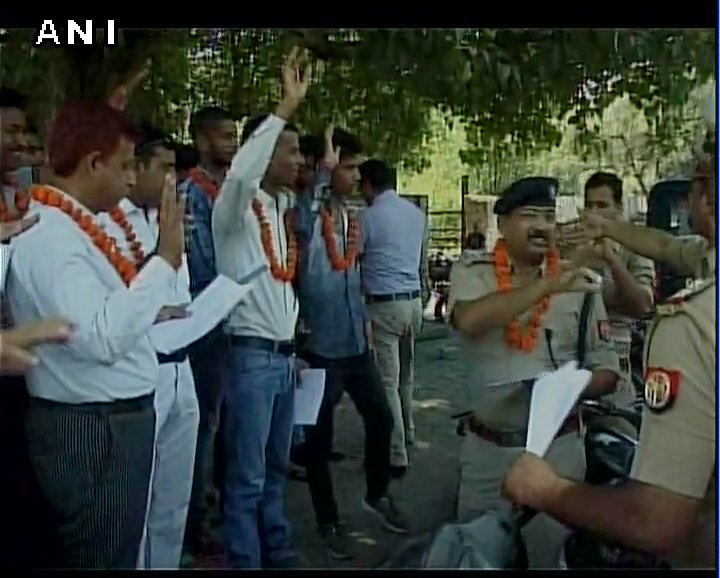 Last month, UP traffic police had issued challans to over 4,000 people in a month for violating traffic norms. Maximum number of commuters were booked for driving without helmet, followed by people travelling without licence. However, the new strategy is bound to embarrass those who will be found violating traffic norms.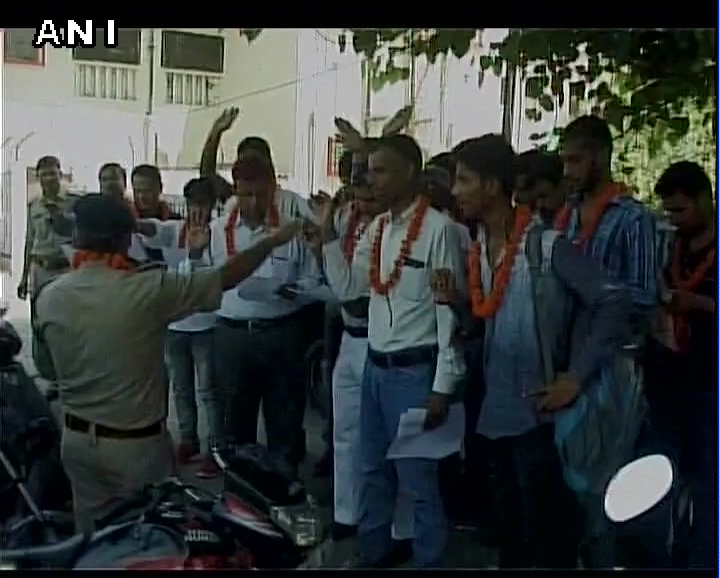 Earlier this year Modi government passed the Motor Vehicle (Amendment) Bill, which was tabled by Union Highways and Road Transport Minister Nitin Gadkari. The Bill had sought to reduce the number of road accidents, increase penalties for traffic violators and address corruption issues in the road sector in the country, Indian Express report said.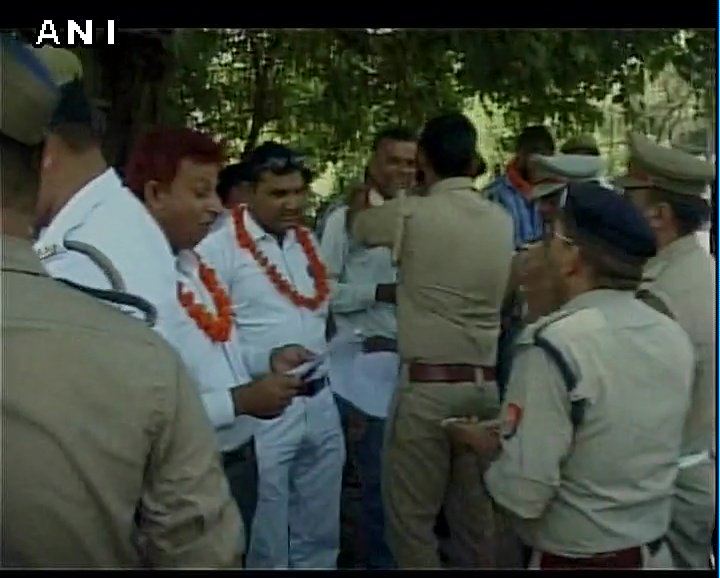 Gadkari said that that by the time BJP completes its term in office the accident death statistics would be halved. "India is known for its traffic accidents. Saving lives is more important than building highways," he added. Gadkari's bill also got the approval of Congress leader Mallikarjun Kharge, the Trinamool Congress's Dinesh Trivedi and a few other Opposition members who  complimented Gadkari for his performance, bringing a broad smile to the minister's face.