Reports suggest that Aamir Khan has started his research for a new project. However, the project doesn't seem new. A source close to a daily has reported that Aamir was seen talking to the family members of KM Nanavati, the naval officer who was acquitted by the court despite having murdered his wife's lover.
Earlier this year, actor Akshay Kumar had also worked in the film which highlighted an aspect of the navy officer's life. Rustom, produced by Neeraj Pandey, the Tinu Suresh Desai's directorial venture had Akshay playing  Rustom Pavri while Ileana D' Cruz played the character of his wife Cynthia. The story focused on the relationship between Rustom and Cynthia in the aftermath of her lover Vikram Makhija (Arjan Bajwa)'s murder. However, not many aspects of Nanavati's life could be effectively shown in the film. And this is one of the reasons that has reportedly urged Aamir to look back at the case and plan a film on the same.
Also Read: For god's sake Akshay change your shoes; they are utterly boring and repetitive
Why Aamir Khan making a film on KM Nanavati is a good decision?
We all know Aamir Khan is a perfectionist. From an actor who does not miss the minutest details of his character while acting or producing a film, we can expect that he will do full justice to the role. We did adore Akshay as the upright, patriotic naval officer. But you cannot ignore the fact that our Mr. Perfectionist will leave any stone unturned to portray a different shade of Kawas Manekshaw Nanavati which was not seen in Rustom.
Also Read: Koffee With Karan: These 6 candid confessions of Aamir Khan will make your jaw drop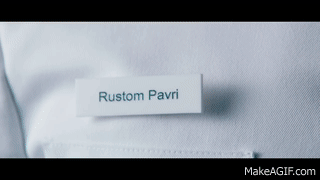 What Rustom missed and Aamir can pick up?
An important angle in the KM Nanavati case which was missing in Rustom pertained to the naval officer's close relationship with the Nehru-Gandhi family. It is no secret that filmmakers have often expressed reluctance in even mentioning India's all-powerful family in their films. It is said that Nanavati was close to Pandit Jawaharlal Nehru's sister Vijaylakshmi Pandit, who was then the Governor of Maharashtra. This might have helped him getting acquitted by the jury in the case.
Another important issue that the makers of Rustom chose to ignore was the caste connotations. Nanavati was a Parsi, whereas his wife's dead lover Prem Ahuja belonged to the Sindhi community. It so happened that Pandit received a mercy petition for a Sindhi businessman Bhai Pratap, who dealt in import and export of sports goods. Pratap was accused of misusing an import license. However, the governor said that Pratap would be pardoned after Nanavati was pardoned. As a result, both the communities would be happy.
These are the two crucial points seemed to have turned the tides in Nanavati's favour. In case Aamir decides to go ahead with his ambitious plan, he should unearth the hidden truth and showcase it before the audience.
Also read: Jolly LLB 2 trailer: Is there anything that Akshay Kumar can't do flawlessly?