From being the number one team in the Test format to successfully smashing the Sri Lankan cricket team in the first ODI in Dambulla, the Virat Kohli-led Indian cricket team is touching new heights in almost aspect of the game. After Mahendra Singh Dhoni stepped down from team's captaincy, Virat Kohli has successfully slipped into his shoes. People often questioned that how can a player, who can't control his emotions on the field, would control the entire team. However, he proved his worth by beating Australia, Bangladesh, New Zealand, England at home and thrashed Lankans at their place.
He proved it possible that sometimes channelling aggression correctly can effectively lead a team. Over the years, he has evolved as the poster boy of the Indian cricket, being a key player for 9 years.
Same goes with the Gabbar of the Indian cricket team, Shikhar Dhawan. He entered the field with a huge roar against the Aussies in 2013 and his bat yielded runs in such a way that his inning has become one of the most memorable ones. Though he went through a phase of bad form, he is back in the team now. He received the man of the series award in the Champions Trophy 2017, Test series against Sri Lanka and knocked his 11th ODI century in the first game on August 20.
So let's turn the pages back and have a look some GIFs which will show us some special moments of these big players during the matches:
Virat Kohli:
Our Delhi lad is so fun loving and never hesitate to show some of his dance moves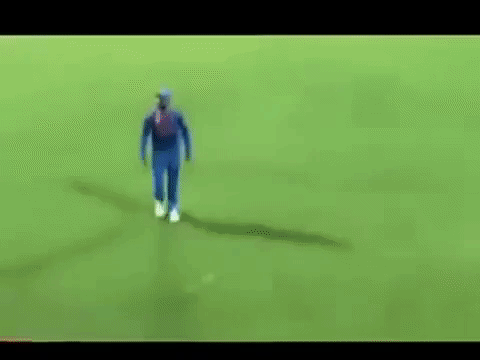 2. This something he is known for. Mr Hot Head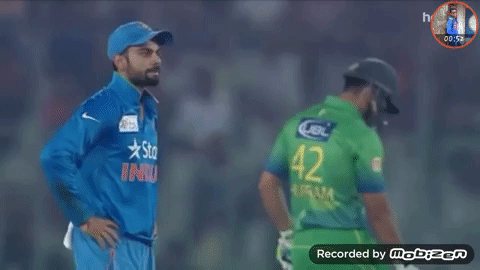 3. He knows how to welcome his special guest at the stadium. A lover boy, isn't it?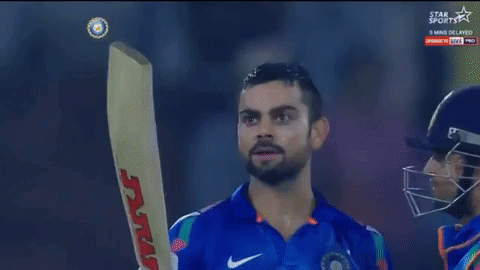 4. As a cricketer, he knows the pain of losing a World Cup game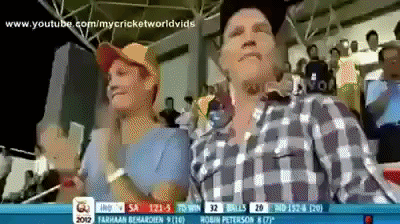 5. Are duniya waalon, Kohli ke waar se bach kar kaha jaoge?
Shikhar Dhawan:
1. Moochein ho to Gabbar jaisi, varna ho hi na!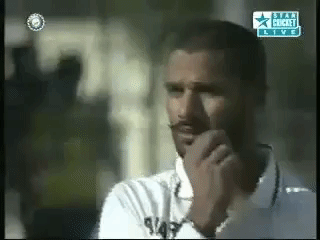 2. The desi attitude, his USP! 3. Nobody else has a better way to celebrate a century 4. Wanna Sledge, beware of Gabbar then!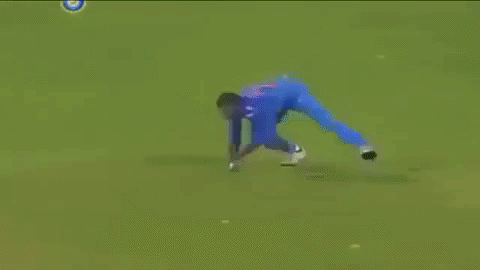 For interesting videos from InUth, follow us on Youtube.com/InUthdotcom