Delhi Chief Minister Arvind Kejriwal has come a long way as a politician. The transition from an anti-corurption activist to the chief minster of half a state had taken place long back.  Over time the AAP founder has also ventured into the electoral arena in several states.
His party is contesting in Goa and Punjab. It's also eyeing Narendra Modi's Gujarat. But above all, it is commendable how Kejriwal, who entered politics with a broom has groomed himself to become a hard-boiled politician, as opposed to this man.
He is on his way to Gujarat and apparently the current BJP government is all tensed about his arrival. They have put up his images alongside dreaded terrorists like Burhan Wani and Osama Bin Laden.
Photo: Hanif Malek/ indianexpress.com
Clearly, if he is part of such a slander project,  he is being taken damn seriously.
Kejriwal's political innings is full of learnings for aspiring politicians. Here's presenting Professor Kejriwal and a list of dos and don'ts for a successful career in politics.
Do: Meet the right people.
Don't: Never make your opinion on their agenda clear.
(Does Kejriwal want AFSPA to be lifted? Does Kejriwal support reservation for Patels? We don't know. This confusion always works in politics. You are seen agitating for somebody's rights without being politically incorrect or forced into a position to take a clear cut stand.) 
Do: Launch a campaign to track down your opponent's marksheet. (Even if it's none of your business)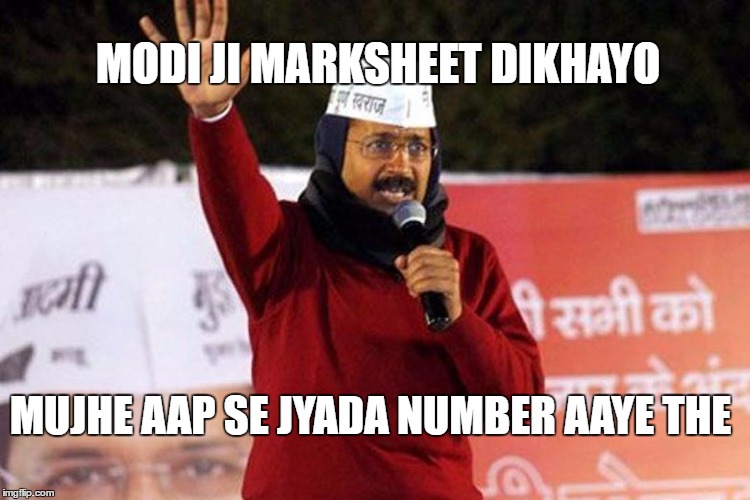 Don't: But never say a word against a major environmental controversy taking place on the banks of a river in your state because it involves a Godman.
Now that NGT has given its verdict, all politics n controversies around AOL event shud be put to rest(1/2)

— Arvind Kejriwal (@ArvindKejriwal) March 9, 2016
Do: Meet religious leaders.
Don't: Never resesarch about their credentials.  This way you can always claim ignorance.
Remember when  Kejriwal met controversial Muslim cleric Maulana Tauqeer Raza Khan in Bareilly. He is the same man had reportedly issued a fatwa against Bangladeshi writer Taslima Nasreen. Kejriwal later clarified he was unaware of this.
Do: Tweet out an article that shows India in bad light while making headlines in Pakistani newspapers.
Excellent article. On Uri, rather than Pak, India seems to be getting isolated internationally

— Arvind Kejriwal (@ArvindKejriwal) September 27, 2016

Don't: Never keep your mouth shut on any issue, even if you don't understand it. Just look for ways to target your opponents. It might boomerang. But you can always release a Facebook video to eat your words, in which you might face further embarrasement)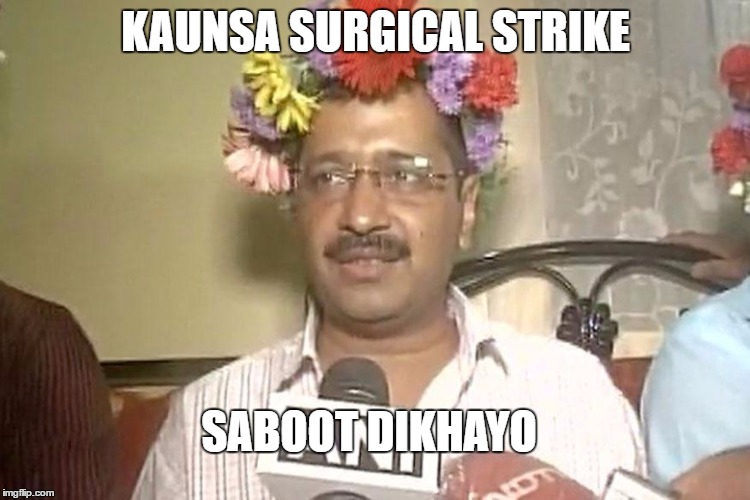 Do: The same old thing while pretending to be fresh and new.
Don't: Make crazy promises, forget about it.
(Source: https://www.rookiestew.com/memes-arvind-kejriwals-promise-provide-free-wifi-delhi-boisterously-funny/)