There is something about the world of gangsters and criminals that never ceases to amaze the public consciousness. The mystery surrounding their lifestyle, the power they wield, their political connections and the audacity to breach law, they have always been the mainstay of the news reporting and even inspire Bollywood films. Whenever we think of underworld, likes of Dawood Ibrahim, Chota Shakeel, Rauf lala, Haji Mastan comes to our mind but there have been many women gangsters who are equally influential and dangerous but they prefer remaining out of spotlight as in this business fame invites trouble. There is no dearth of Aunties, Aapaas, didis or heroines in this dreaded world.
Here, we bring to you 10 most famous women gangsters of India
1) Neeta Naik: The Mafia Queen:
When notorious gangster Amar Naik was confined to wheelchair after an attack by the members of Arun Gawli gang, his London-educated brother Ashwin Naik took up the responsibility of managing the daily affairs of the gang. He was assisted by his wife Neeta, whose ambitions had no end.  And when he was shot and fled the country, Neeta ably ran his operations. Much to Ashwin's displeasure, she joined the Shiv Sena and became a corporator. Later the couple fell out and Neeta was allegedly gunned down at the behest of her husband's instructions.
2) Rubina Siraj Syed-The Heroine: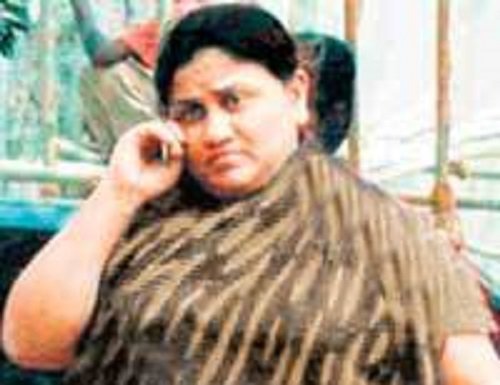 Known for her charm and the gift of gab, Rubina supplied food, arms, and money to members of Chhota Shakeel gang members who were in prison. She used her several connections to win favour with the right people and received vital tip-offs which she passed on to her mentors. She was last heard serving a sentence at the Byculla prison.
3) Anjali Makan- The Swindler: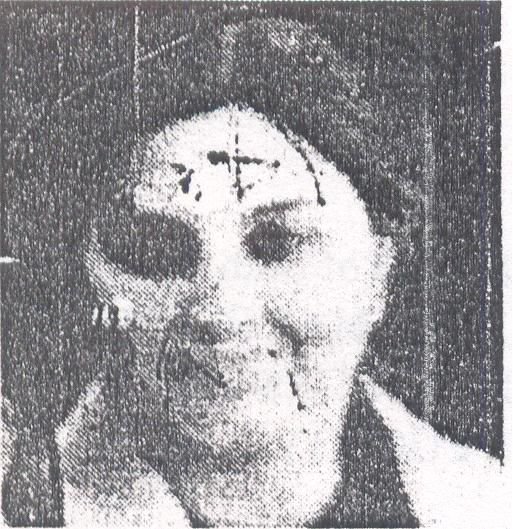 Anjali is wanted by police for crimes like fraud, counterfeiting, and forgery. Her moment of fame came after she managed to defraud a bank of Rs 1.5 crore and the bank officials failed to prove any information about her. A red corner notice was issued against her. Her whereabouts are still unknown. A Red-Corner notice is a warrant for arrest issued by Interpol to its branches in 44 countries.
4) Archana Balmukund-Femme Fatale:
The lady gangster who was alleged girlfriend of underworld dons Om Prakash aka 'Babloo' Srivastava and Fazal-ur-Rehman, was famous for her 'killer looks' She also had a brief stint in Bollywood including films like Gangster before she joined underworld. She was wanted in multiple cases of abduction in Northern India that she executed on behalf of Srivastava. She jumped bail and later joined hands with Rehman. However, a 2010 news report in Pune Mirror said she was killed in Nepal after she tried to con drug traffickers.
5) Bela Aunty-The boot legger: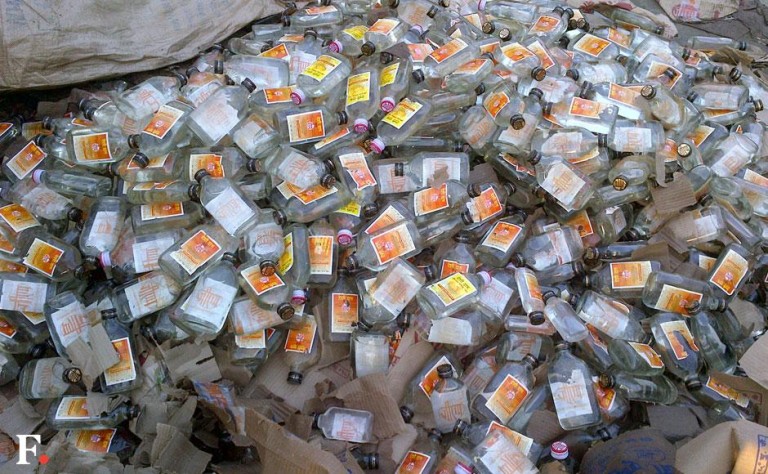 In the early 70s, Bela ran a flourishing business of illicit liqour in Mumbai's Dharavi. She allegedly paid massive bribes to officials to make way for truckloads of illegal liquor to come through and swarm the black market. Even the likes of underworld don Vardharajan could not interfere with her business.
6) Jenabai Daruwali- The respected gangster:
Jenabai began as a smuggler of foodgrains but later made enormous money in Bootlegging business. Her Nagpada residence had visitors like underworld kingpins like Karim Lala, Haji Mastan and the officers from Crime Branch. Such was her clout that even Haji Mastan referred to her as his aapa (elder sister). Though she never ran a gang but major gangsters and smugglers, never disobeyed her orders. The highest point of her career was uniting 22 dons in Mecca.
7) Shilpa Zaveri- Fast and Furious:
Representational
Zaveri hogged limelight after she came in contact with dreaded gangster and Karim Lala's nephew Samad Khan. When Khan was released on bail by a sessions court, another police team was waiting for him to nab him for another case but Shilpa, who was an ace driver, drove a car at a high speed to the court doorstep and whisked away Samad before Police could act. Samad Khan, however, was gunned down by his rivals in South Mumbai little later.
8) Santokben Jadeja-The Godmother:
At first glance, Jadeja's image may come across as a quiet, caring, affectionate Gujarat women but even after six years of her death, her name strikes terror in Porbandar-Rajkot region of Gujarat. She took to crime after her mill worker husband was murdered by a local goon. She did not go to police rather she decided to take matters in her own hand. She along with her trusted lieutenants allegedly killed all the 14 people who were involved in her husband's murder. She was the mafia queen of Kathiawad, and possibly one of the most famous ladies to have led an underworld enterprise in India. She was an MLA from 1990 to 1995 as a candidate of Janata Dal and was close to Chimanbhai Patel. Her life also inspired Shabana Azmi starrer Godmother.
9) Ashraf Khan – Sapna Didi:
Ashraf Khan murder site
The Burqa clad Ashraf did not even know that her husband Mehmood Kalia worked for Dawood Ibrahim until he got killed in a police encounter. It was alleged that Kalia was killed at the behest of Dawood. To avenge her husband's death, Ashraf became Sapna, learnt firing weapons and hatched a plan to eliminate the 1993 Mumbai blast accused. As she became a thorn in eyes of Dawood, he had her eliminated also.
10) Gangubai Kothewali- the Madam of Kamathipura: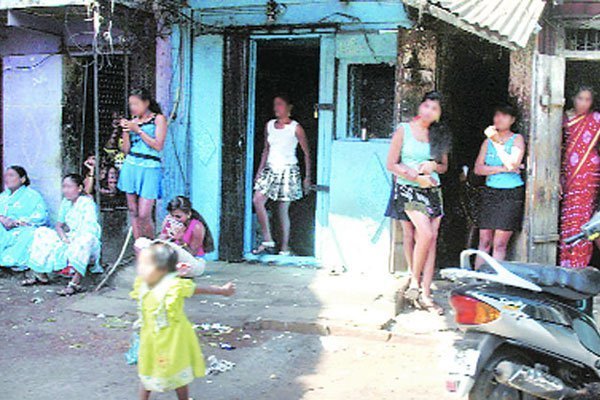 She was the only brothel madam of the 60's who owned a black Bentley in those days. Sold into prostitution by her boyfriend, circumstances forced her to become a tough lady. She believed if her body was for other people's pleasures, nobody could abuse her right to dignity.  She had a soft-corner for young women forced into the flesh trade. She cared for them like a mother. Kothewali's kind heart won her many admirers so much so that even today her idols and photo frames adorn many a mantelpiece or wall in Kamathipura.
11. Phoolan Devi- Bandit Queen:
In a life span of 38 years, Phoolan Devi witnessed extreme injustice and multiple sexual assault. She was married to a middle aged man when she just 11. After being raped for years, she managed to escape from her abusive husband . She was gang raped by high caste outlaws after the gang she belonged to was assailed by rivals.  After surviving multiple rapes, Phoolan decided to avenge the injustice meted out to her. In 1981, Phoolan and her gang returned to the village where she had actually been raped and recognized two men who took part in that gang rape. When they rejected to tell the whereabouts of the remaining members, an agitated Phoolan Devi opened fire and killed 22 of them. She became a symbol of fury against the upper caste many started calling her Devi an incarnation of Durga. She finally surrendered to the Indian federal government after they accepted her demands in 1983 and was released in 1996. Two years later, she she contested in eleventh Lok Sabha election for Samajwadi Party from Mirzapur area in Uttar Pradesh and won the election. On July 25, 2001, Phoolan Devi was gunned down  by 3 masked shooters outside her Delhi residence.