Yesterday was Valentine's Day, the day where you have to declare your love for your bae, publicly, to validate it to yourself privately. Nahi toh kya pyaar kiya? Celebs also joined in on the bandwagon, and entertainment portals went into a tizzy covering how everyone, from Virushka to DeepVeer, celebrated their love on social media. Then suddenly, out of all that noise, emerged a rumour noisier than the rest of it all.
"Is Priyanka Chopra pregnant?????"
Variations of this question has been covered by multiple publications since last night. Can we stop though? Speculating about the pregnancies of women who are in the public eye is not only problematic but sexist! Why is it so difficult to simply stop commenting on women's bodies even when we all agree that this is sexism at its worst?

The fact that neither Priyanka nor Nick Jonas, or any of their official representatives, have issued statements is proof that there's no "news" to be shared with the world, not yet, at least. Also, need we say it again that it's sexist to conjecture a woman is pregnant simply because her stomach was allegedly protruding slightly?

First of all, a pregnancy is a very private matter. No woman – be one in the public eye or otherwise – owes you that piece of information if they aren't ready. There could be so many reasons for not wanting to share this kind of news with the world, even if it is true.

Anyway, a woman's body keeps fluctuating due to our hormone cycles and bloating does happen, you know. What if Priyanka was just bloated that day and felt like leaving her spanx behind? What if her skirt just crinkled in an odd way and made her stomach appear bloated? What if she just had an extra burger and enjoyed herself!
If we have to comment at all on her apparent "bulge", why can't we instead just observe how amazing it is for a globally known celebrity to have a FUPA(fat upper pubic area), AKA visible belly line, and not feel the need to wear a spanx to hide it? After all, Beyoncé appreciated hers in a Vogue column right after giving birth to her twins, "Right now, my little FUPA and I feel like we are meant to be."
 Even if one argues that this isn't sexism at all, how is spreading an unverified rumour ethical?
These rumours came to light even when Priyanka and Nick got hitched only a few months into dating. PeeCee had to down a shot of tequila on American chat show, Ellen, to slam the rumours then. Similar rumours emerged about Deepika Padukone and Anushka Sharma as well, a few months after they got married. A few years ago, rumours of Aishwarya Rai Bachchan being pregnant started trending as much as, if not more than, her golden Ali Younes Couture gown that she wore on the Cannes red carpet. The rumours did die down, but not before being "reported".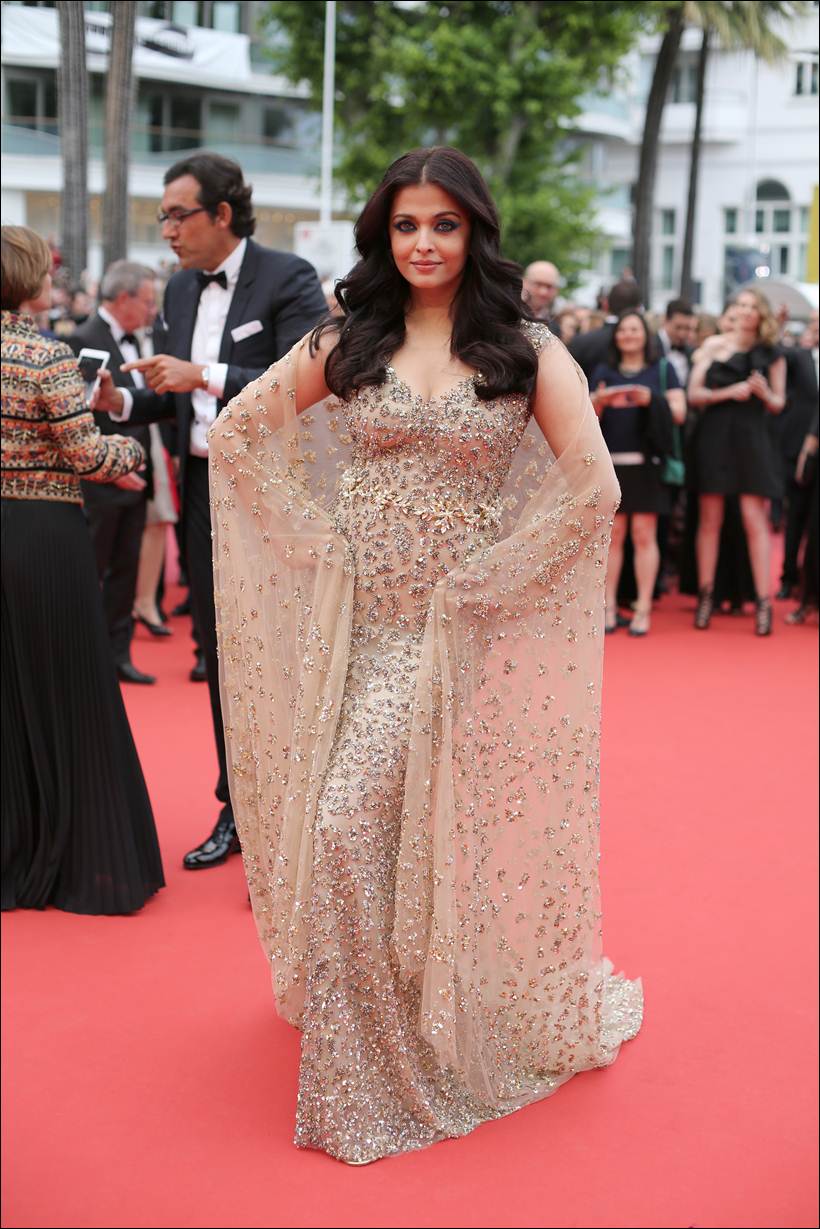 We get it. The pressure digital publications are usually under to cover stories that will generate most number of clicks, and thereby, earn the most revenue is understandable. Especially, given how many media houses had to lay off large numbers of their employees due to budget cuts recently. But, there needs to be a line that should be drawn somewhere.
The very fact that these stories do better than well-researched stories is an indication of what people like clicking on more. Media can blame the audience for consuming such trash, the readers can blame the media for feeding them this trash. It's a vicious cycle. But, can we, at least, try to break it and let people live a little? If Priyanka and Nick have any news to share with the rest of us, they will, so everyone just sit down and take a breather.